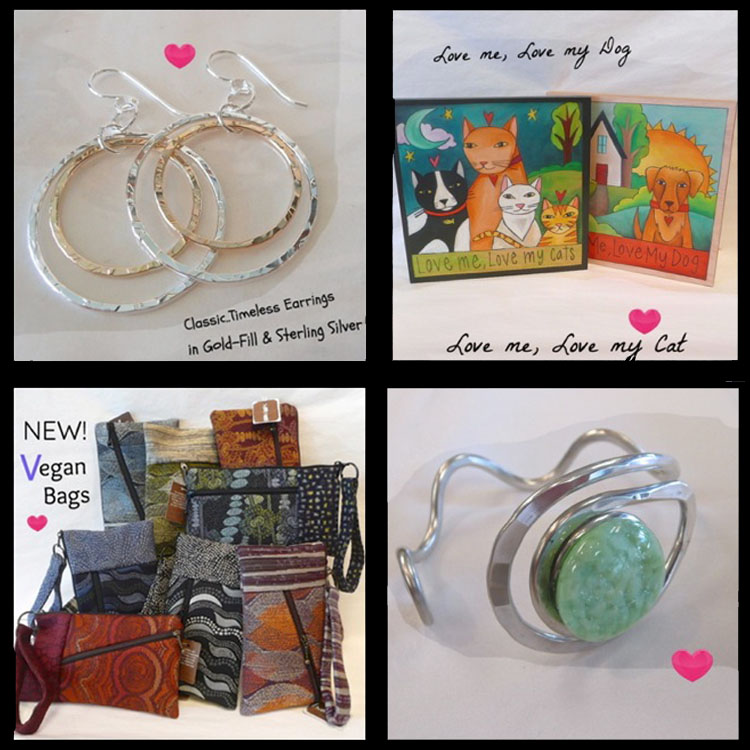 Welcome to The Magical Animal
The Magical Animal is a Contemporary American Craft Gallery featuring Artworks designed and crafted by small studio Artists from all across the USA. We feature unique handcrafted Artisan Jewelry, stylish eco-friendly, animal-friendly, & vegan Handbags & other Accessories, Hand-blown Glass, Judaica, Inspirational & Remembrance Jewelry, imaginative Animal Art, handmade clocks and a wide selection of unique American handmade gifts – in a price range that is consumer-friendly & accessible. 
We seek Artists whose work evokes a sense of connection, love and respect for animals –portrayed with a touch of whimsy or a sense of realism – always with a sense of soul & heart.
Our vegan handbags by Renee Hickman are both animal friendly & eco-friendly – a huge Gallery favorite! These sassy head-turners have developed quite the following, and have started many a conversation with the question "Where did you get That Bag?"
Whether it's a unique gift for a Wedding, Birthday, Anniversary, Graduation or House-warming that you're looking for; a gift for an animal lover or favorite dog or cat Sitter, a music or art lover, or a distinctively special gift to take home for you, a loved one, a friend or colleague, or on a mission to "find something different" – The Magical Animal is The Place to find it!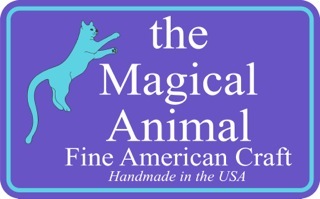 ADDRESS
Driftwood Plaza
2127 S Us Highway 1,
Jupiter, FL 33477
PHONE
(561)-694-2202
HOURS
Mon- 10am-6pm
Tues- 10am-6pm
Wed- 10am-6pm
Thur- 10am-6pm
Fri- 10am-6pm
Sat- 10am-6pm
Sun- 1:30 – 5PM approximately (please give us a call to confirm)